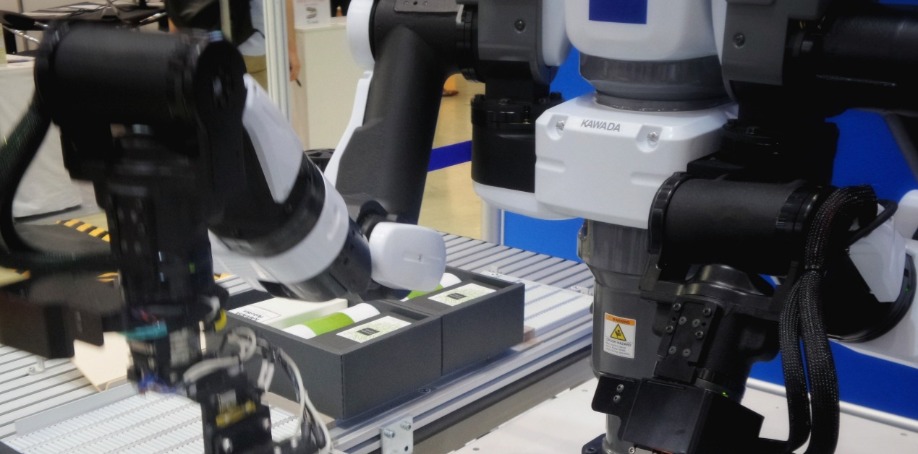 Agility Matters in this New Age!
As the manufacturing industry sets about the fourth industrial revolution, you need look no further than smart factories to see a physical representation of this concept.  Whether within traditional or high-tech industries in China, "people" is still of the essence.  In the face of mounting workplace accidents, industrial safety has increasingly risen to the top of the corporate agenda.  With the rapid changes in the market, businesses are constantly modifying products to meet new demands and requirements; placing undue strains on the labour.  In order to overcome that, training staff on the production lines, mastering standard operating procedures (SOP), manufacturing efficiency and industrial safety have become the core focus of plant management.
Costs Reduction and Enhancement of Quality
Very often, when demand rises, increasing shifts to powering the production lines 24/7, 365 days a year may not be enough. Maximizing labour and resources may go so far to achieve linear growth but not reaching desired exponential expansion. After all, are we looking to have a person work 24 hours a day, 365 days a year without any rest?But is driving labour the only way to achieve an optimum output?
More and more factories are presenting a new way of manufacturing in which everything is connected. Machine learning and AI (artificial intelligence) systems work together with man and machine to efficiently manage multiple facets of business operations and manufacturing activities. Utilizing technology and Big Data analysis to quickly implement process control and improve quality in the process.  This in turn heightens customer experience through precise customization, labor costs reduction and overall improvement in product quality.
The Key to Industrial Safety is Data
In order to achieve the highest efficiency in Industry 4.0, apart from mechanical efficiency, the need for digitalization is pronounced.  For example, weather conditions, the power consumption of a piece of equipment or manpower efficiency could be represented in the form of data.  This not only can quickly and accurately understand the operating conditions but can also effectively allow preventive actions to take place.
Energy management is another area where close and accurate energy consumption monitoring and reporting of data gives visibility to a host of issues and challenges.  In addition to reducing the environmental footprint of offices and corporate buildings, smart energy systems reduce operating costs substantially.
Energy management systems utilize the leveling of peak loads to manage energy consumption most efficiently. The long-term goal of energy management systems is to employ knowledge of consumption patterns to reduce energy costs, by moving consumption to low demand periods. In practice, energy management systems achieve this by, insofar as possible, having connected electrical devices provide information on reducing unnecessary consumption and also improving human efficiency.  In some cases, it could also indicate equipment failures and dangerous situations which would help improve product quality and industrial safety.