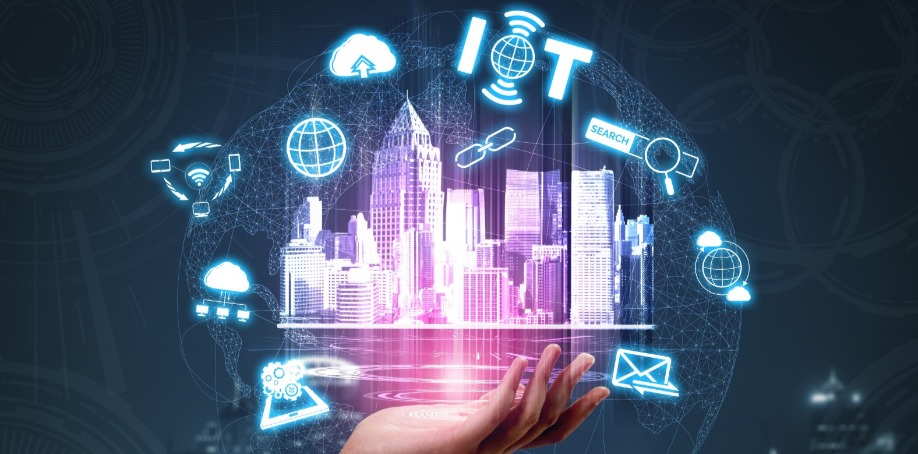 The Changing Building Industry
The use of advanced technology used to be confined to a department within a company.  In today's fast-changing environment, successful organizations understand that technology must be a part of the foundation, collecting data information, shaping and monitoring every decision.
The building industry has undergone an unprecedented transformation injecting technology to the forefront in architecture, planning, development, and investment, and that the Internet of Things (IoT) is the reason for this possibility.
Safe, Intelligent & Convenience
Smart buildings are made up of a vast number of systems, but no building can be smart without the proper safety and security measures in place. IoT technology enables the importance of integrating fire, security, intrusion and access control systems as they are key components of a smart, connected building. Like living organisms linked to a network with intelligent and adaptable software, smart buildings are constructed to establish a humanised environment, allowing people to live a life of convenience and comfort.
Developing a sustainable automation environment for Smart Buildings
Technology has also changed the way buildings are managed. By deploying IoT technology, it serves to protect investment and creates an optimal management framework. Essentially, a smart system provides deep insights into the real-time performance of assets, predicts potential issues, employs a predictive approach, and delivers significant data to act on. All of these has a significant impact on this space from building automation system management and predictive maintenance of heating, ventilation, and air conditioning, (HVAC) and other building aspects to ensure overall security and safety.  New design tools, technical solutions, and evolving ecosystems have driven the transition to Smart Buildings.
Making IoT people-friendly
The first and most obvious benefit to Smart Homes is convenience as more connected devices frees up the resident to perform other tasks. In the future of large shopping mall IoT applications have the potential to transform the retail industry with numerous benefits; efficient store management, tracking, and monitoring of stock as well as improving store security and loss prevention. Invariably, there's countless interactions between humans and machines that occur over these networks are producing data about almost everything that we do. The trove of information on people gives an unprecedented capability to better lives!